Welcome to the 2018 All Star Home Page!
It's that time of year again! Here at Bonita Valley Girls ASA fast pitch softball, we have selected eleven All Star teams to represent Bonita Valley throughout the summer. We will follow all of the teams here with schedules, pictures, and team performance as the information becomes available.
If you have pictures or game results for any of our teams and would like to share, send your material to the Web Site Coordinator.
---
Friday, July 20th, 2018 2:45pm 12 Gold Fundraiser
12 Gold is hosting a Corn Hole Tournament fundraiser, information is below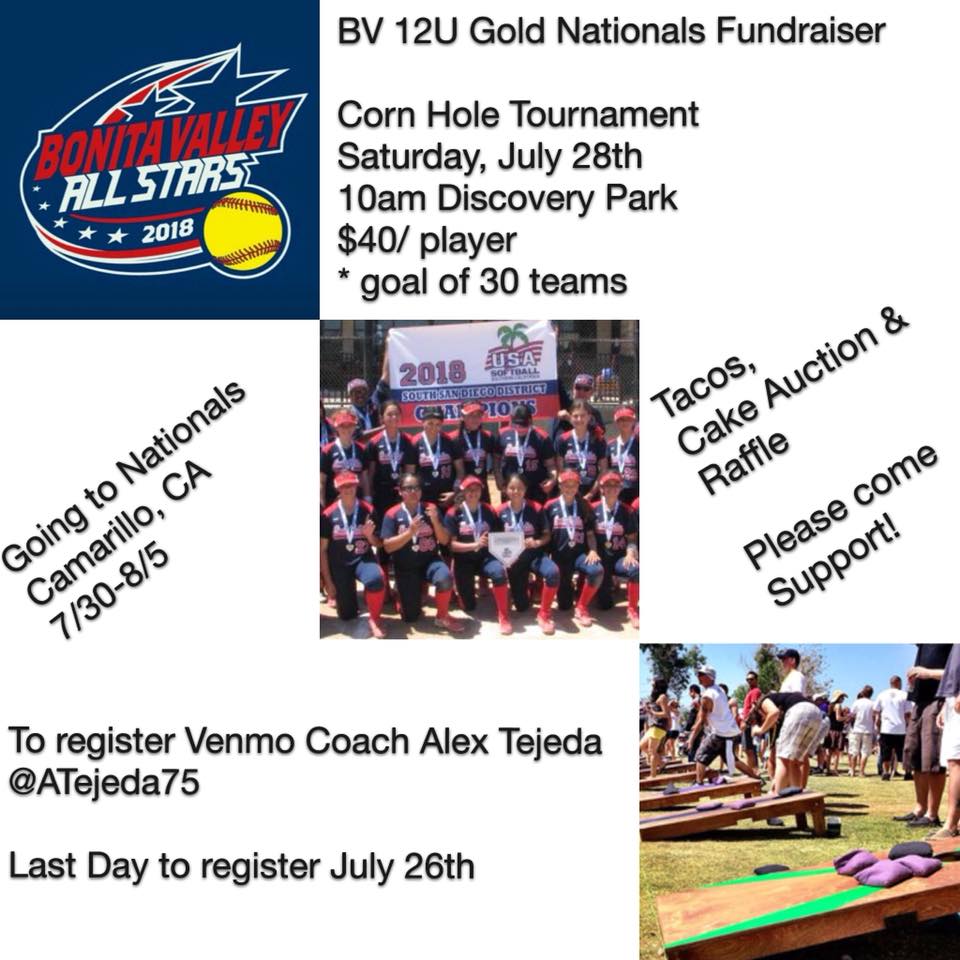 ---
Monday, May 14th, 2018 3:00pm Team Roster Photos
The photo roster pages for each team have been completed with the photos that were taken. If a player's photo is missing it is because it most likely wasn't taken. Please have your manager or other team representative email a photo of the missing player with a blue shirt like all the other players to Raymond_L@bvgasa.org to post. Thanks!
---
---